BATTLE:LOS ANGELES
This sci-fi movie is the reason I love movies. Lots of action, adventure and just plain old fubarism man.
Aliens invade Earth and Los Angeles is the last strong hold and some Marines and one Air Force Airman (my peeps), with hard work and human togetherness figure out what it is to be human.
I love it because it is what could happen one day (because by now I know you all have seen something in the sky you can't explain), what was thought to be a meteor shower was more mechanical and thats when the action started.
I love this movie so much I'm going to put it up there with INDEPENDENCE DAY and SIGNS, on my favorite sci-fi movie list.
I recomend you go and see this movie and watch the skys!!!
THE ONE WHO STARTED IT ALL
Although science fiction has been in the imagination of early man, the Author that put it on paper for everyone to read was non other than master sci-fi story teller himself; JULES VERNE.
His remarkable ability to be able to tell stories with such detail laid the ground work for today's Authors and the sci-fi movies such as "STAR TREK", "STAR WARS", AND "INDEPENDENCE DAY".
One example of his work is "FROM THE EARTH TO THE MOON".
The details and also the fact that his imaginary rocket took off from Florida because JULES VERNES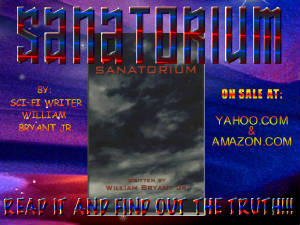 SIGNS, ANOTHER GREAT SCI-FI MASTERPIECE
I thought that this picture was outstanding.
The story line was amazing and the acting was great.
I loved how M. NIGHT SHYAMALAN, the director/writer, used faith mixed in with personal tragedy and a pinch of Alien invasion and you have one of the best original Sci-fi movies, "SIGNS".
"SIGNS" is the emotional story of one family on a farm as they encounter what may be the last days of humans on Earth.
It reminds me of the late great ALFRED HITCHCOCK. How HITCHCOCK could take a story and have you mentally involved with the characters and take you on a ride that makes you think about what happened in the movie way after the movie is over.
That is how intense "SIGNS" is. I loved it and everyone should look at it because when they do decide to show why they are here, this movie may be a prelude to what may happen to families and how they will have to deal with the fact that their reality about life has changed.
Remember not to long ago in 1997 in Phoenix their were lights and sightings over the Arozona city that made the residence uneasy. Until this day the lights can not be explained but one thing for sure, they were not flares.

INVASION OF THE BODY SNATCHERS
Here is another sci-fi movie that gives another scenario of Aleins invading Earth.
Only this time instead of coming down in ships, they arrive as pods.
They first take over a small town and well, you know the rest.
It has been at least 3 or 4 remake of this movie and the latest one staring Nicole Kidman with the movie titled "INVASION".
Good movie with a little twist.
I recommend renting all of the "INVASION OF THE BODY SNATCHERS" and get some popcorn and sit back and have a Sci-fi marathon.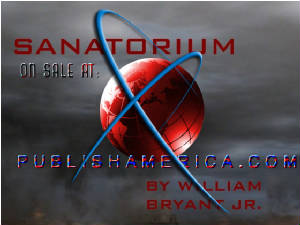 DO UFOs HAVE A HIDDEN AGENDA?
Well I personally believe they do.
People see them on an regular basis at night and in the day time.
They are not trying to hide and one example is the Stephenville, Texas UFO a few months back.
People saw a mile long and half a mile wide ship moving low and fast and still the Government denied it as though the citizens of Stephenville,Texas, who some have served their country and one is even a Pilot are treated as though they are lying and that in it self is a great dishonour to the citizens of this great nation.
If we can't believe creditable people, then we are surely in trouble as a citzen of planet Earth.
These sightings are happening more frequently each year and it is only a matter of time that they decide to make contact with us. I only hope that they are here in peace and not too attack.
It is one thing I know about my fellow humans, we are used to war so it would benefit the Aliens and the people of Earth to try to open a dialog so that maybe we can be of service to each other.
Just my thoughts of hope.

BUT ONE CANNOT FORGET ABOUT THE OTHER GUY.
I am talking about non other than H.G. WELLS.
He was the second great sci-fi story teller that gave your imagination a workout.
One of the books that made him stand out was the famous; "WAR OF THE WORLDS".
His style of writing was different from JULES VERNE.
Although JULES VERNE did a lot of research in his books and lots of facts about what he was writing about, H.G. WELLS gave you a new look with Aliens attacking the earth and life on Alien worlds.
Both men were and still are the road map too today's sci-fi.
And both men inspired myself and others that believe that there is more too life than what we see.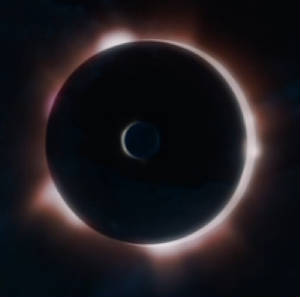 THE DAY THE EARTH STOOD STILL
I loved the original "THE DAY THE EARTH STOOD STILL", but the latest release have it's moments.
The original at the time in 1950's was ahead of it's time because it included everyone on the Earth.
The original movie stands true today dealing with the many wars of mankind and how the Alien visitor who by the way represented a league of Planets that are concerned with Man's aggressive development of Atomic weapons and warmongering attitude and how we may one day threaten other worlds.
The Alien gave us an ultimatum to either get our act together and realize that we are one species, human, or complete annihilation.
The new movie staring Kenu Reaves was a bit different then the original. The Alien came to earth with a robot but the robot was a bit different then the original.
Alone with the great graphics, it dealt mostly with the way we are destroying our planet with pollution. The message was a bit different but it depends which decade you were in.
Both are great movies and I hope we have more on that line.
We need more Sci-fi movies with messages instead of special effects.
Just my oppinion.

DENZEL WASHINGTON's NEW SCI-FI MOVIE "BOOK OF ELI"
Warner Brothers states that thier new sci-fi movie; "BOOK OF ELI" is about Washington playing a lone warrior named ELI who fights his way across a desolate wasteland of future America to realize his destiny and the knowledge in a book that can bring civilization back from the brink of destruction and save the future of humanity.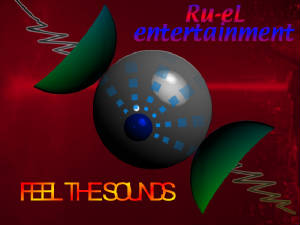 POINT TO THE SKY!!!
If you want to try a little experiment, point a digital camera towards the sky everyday. It do not matter where you shoot but some how digital cameras pick them up where the naked eye can't.
If you try this for a week, you may catch one on film in different locations.
They are there, watching, waiting.